Fashions change and so do fashion accessories but scarves are timeless in their charm and use. A scarf exemplifies simplicity of design and multiplicity of usages. In essence it is just a rectangular piece of fabric or other material like fur. Yet, its imaginative use can transform a woman's looks.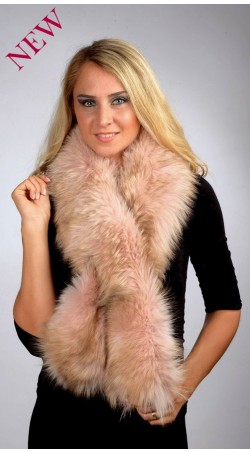 Winter is here and it is time to consider scarves not only for protection from the cold but also to complete winter apparel. Silk, knitted wool and acrylic are ideal materials if one wishes a colorful look. Serious women with serious style intentions veer towards fur and it is a good thing fur is in fashion. Fur can be perfect for scarves and real fur scarves have a beauty all their own that no other fabric can match.
Even in fur there is a wealth of variety. Consider fox furs. Scarves of silver fox fur can be simply exotic and gorgeous when worn draped over the shoulders and neck, one end hanging loose in the front while the other is thrown carelessly around the neck. The arctic firefox fur scaf is best worn with both ends at the front, looped together. Some women prefer scarves with pom-poms that one can twirl about while waiting or while engaged in a conversation.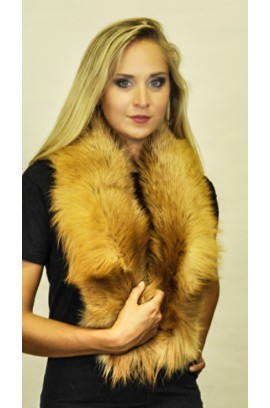 A woman in a dress looks ….like any other woman. A woman with a scarf around her shoulders looks absolutely different and stands out. The beauty of a scarf, especiall a fur scarf is that it can be worn in so many different ways and achieve so different a look each time.
If it is cold and should a woman have left her fur hat behind, she can always use the fur scarff to wrap it around her head, ears and neck and stay warm. If her hair has gone all fuzzy, it can be hidden neatly with a scarf wrapped around it. A cool, funky chic may wish to wear a fur scarf with her tights and jeans and drape it in an open fashion, ends to the front, just like a shawl, leaving the neck area open and look simply out of this world.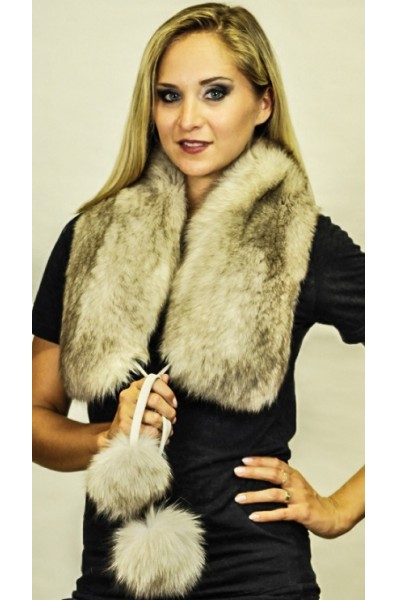 Tie a scarf into knots and it can leave people dazzled. It is so chic, especially when genuine fur scarves from are used to achieve that effect. One can achieve a Boho look, a Paparazzi look or a classic look by varying the style and type of knot and method loop. A woman can just as well wear an scarf around her waist and knot it for a bohemian look. When she feels a bit naughty, she can tie it in a bandit knot.
A scarf with a bow, on the other hand, makes her look simply fabulously glamorous. Twisting a scarf is another way to wear it and project a different look. A scarf can be turned into a turban in a few short steps. It can become a glam vest. These scarves being so affordable, one can buy a half dozen of them in sable, mink and fox fur and try out all possible variations. Just one scarf and each day one can achieve a different look.