Fur is back in fashion with a vengeance, not that it ever went out of style but today, one can see plenty of fur clad people going about their business. It is not just women who are falling in love with fur; men too have developed a passion for fur.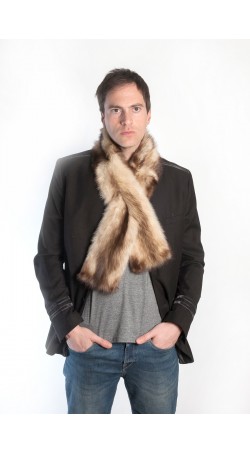 In season or out of season a woman can wear a fur stole, scarf or coat but men in fur coats may attract undue attention. One may wonder whether the guy is part of a film shoot. The discreet way is to wear fur accessories. Why? The simple answer is that because everyone sports some sort of men's fur accessories. Men's fur accessories are available in the shape of men's mink fur hats, men's fur scarf, fur neckbands and fur collars designed to confer trendy and stylish look for contemporary men.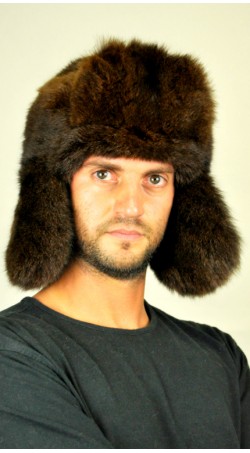 Just because everyone is wearing fur accessories is only one reason. The more important reason is that fur accessories help men to stand out in a crowd and create a distinctively unique identity as well as looks. Take fur scarves for instance. A man can wear it in a different way and be noticed as being someone with taste or flamboyance.
If flair and panache is what one wants then a suitable fur neckband is just right for men. The neckband in fur highlights whatever one wears and confers a style that simple clothing does not possess. Look at someone sporting a neck warmer or a neck collar in fur and one gets the distinct impression of a man of the world, a man who has arrived and man with refined tastes. Every man should have a neck warmer or a fur collar or at least a headband and hand muffs in fur to stay protected in winter as well as enhance their personal styling. If a fur coat is somewhat over the top, a scarf definitely is not.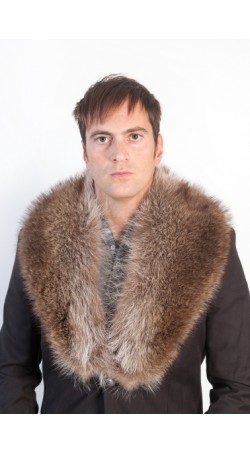 These are style reasons to don fur accessories for men. On a practical level there are other convincing reasons. Fur is natural and it does not cause allergies or skin reactions. It is safe to wear even by men who may be sensitive to chemicals because natural fur is free of such harmful allergens. Fur keeps you warm and cozy in cold winters. It is light in weight and though it appears voluminous, it does not strain the neck or shoulders.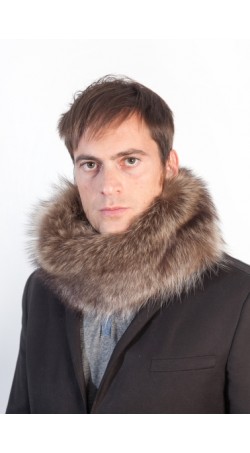 One convincing reason to own men's fur accessories is that fur lasts a long time with proper care and one can wear them for many winters. Fur is biodegradable and does not harm the environment, which is yet another solid reason to use only natural fur fashion accessories instead of faux fur or synthetic fabrics. These are age-old, down to earth reasons to use fur for winter. It keeps you warm and cozy better than any other material.
Amifur is one of the world's top men's fur accessories designer and maker, using first grade genuine furs that have the essential wow factor.