Scarves are no longer exclusively meant for women. The scarf was earlier used only by girls and is still noticed by some as a woman's addition. But the trends have witnessed a huge change and the scarf continues to be tweaked and evolved slightly to fit their style. Scarves also add color and pattern which can help to boost any outfit and bring it from ordinary to va-va-voom! Fur scarves are incredible accessories for almost all your attire be it casual, classy or work. The scarf which is a piece of fabric can add much elegance to your dress. A scarf made of other fabric is simple but a scarf made from fur is varied and it can be cloaked in different ways with different kinds of cloth. Since fur is a luxury fabric, it will always be dandified, flamboyant and rich.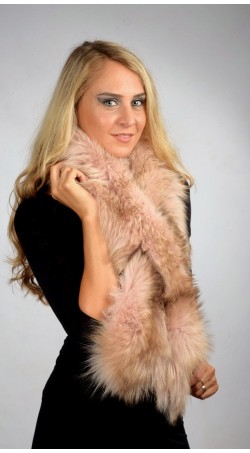 Fur is a great scarf choice for so many reasons. It can keep you warm but it also doesn't get too hot. That way, you'll be able to manage your temperature better. Also, it looks great with a variety of styles, occasions, and outfits from very formal to very casual. Fur scarves are becoming more in fashion all the time, especially with the faux rabbit and fox furs. You can purchase these beautiful scarfs from Amifur.com. Fox fur scarves make fantastic accessories for all of your clothing whether it is casual, work or classy. These gorgeous articles can add zing to your clothes and keep you warm and cozy.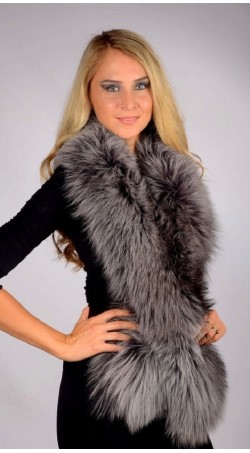 The scarf can be folded in one particular loop, tossed about the shoulder, wound around the neck several times or simply left to suspend from both sides of the shoulder to provide a person a dapper look. Real fur scarves make the best accessory to add a stylish touch and warmth to any coat. There are different varieties of fur scarves from small ladder style scarves and short scarves that are fastened with a rosette then a long full scarf that can be draped inside or outside of your coat. Nothing is softer and cozy than fur for around your neck. Whether for warmth, comfort or that punch of color, consider adding a gorgeous fur scarf to your winter wardrobe.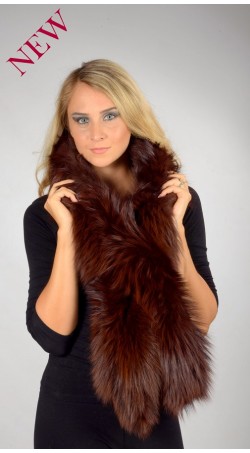 The fur scarves can be tied around the neck in various ways and each one of them can make a huge difference to your outfit. The scarf can be draped around the neck and it is quite easy and require zero effort. Another style of tying the scarf is known as the toss and is quite easy as the draping style. Drape the scarf around the neck and toss the other side of the scarf to the opposite shoulder. In the Persian knot, style start by folding the scarf in such a way that it becomes half of its original length. Hang the folded scarf around your neck and keep the loose and the looped ends around your chest. Next, pull the loose end through the loop and tighten it.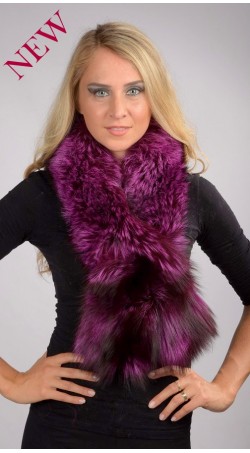 Scarves can be worn at almost every occasion. They are casual enough to be worn at a simple gathering and it's also elegant enough to be worn at an expensive get-together. Wearing it can help make you look more sophisticated and graceful. Adding these exquisite fashion accessories to your wardrobe can put more color and excitement to it. It can spice up a dull outfit or complete a fabulous ensemble. You can choose from a range of texture and feel that suits your daily mood.