Fur hats become a popular trend during the winter season. It gives you comfort and keeps you warm from the cold chilly gust of winter wind. Choosing a fur hat can be as complicated as choosing your spouse, as it defines you and your sense of fashion. A wrong choice can break your outlook and make you feel out of place but just one good choice can make you an outstanding character and the center of attraction from the crowd.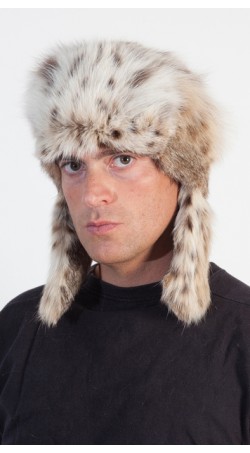 Therefore it is very important for one to choose the right type of fur hat. One should know one's facial structure and skin tone to find the best match which gives you an outstanding look and comfort at the same time. One should know the function and the fashion while choosing a hat for a particular event, although the choice of hat differs from person to person. To have an edge over the others one should take time to choose the best fur hat, as an enchanting look doesn't come by chance.
The perfect season for fur hat is around the corner. As winter approaches, you would see beautiful women walking down the streets in stunning fur hats or in beautiful fur line coats. We also see men in fine fur coats and hats as winter approaches. One should choose the right fur and design to keep up their looks with style and comfort. It is very important for a person to understand their appearance and choose the right type of fur hats according to their guise.
Although everyone knows that winter is the best time for furs, we are still missing out something- How should we keep up with the cold winter wind? The answer is right here on your table… Fur hat comes in various shapes, sizes and colors to meet the various demands of the customers. The availability of fur hats in various variants made fur hat all the more popular and reliable wear for winter. Men's fur hats are now becoming a trend among men from across the world. Every well-dressed man is a treat to watch. Men's fur hat gives you an option to add up style to your winter wardrobe. With this great clothing choice winter is no longer boring for men too, as the fur hats for men hugely added to their clothing choice unlike those old days where warm woolen clothes were the only options.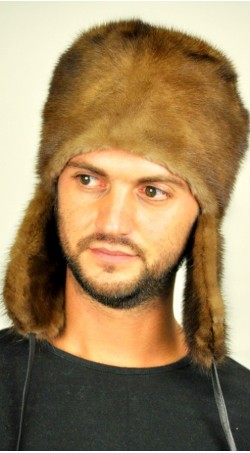 Men's fur hat gives you a new outlook and outstanding appearance. Men's fur hat is best for going outdoor. It is a have must, kit for every men to survive the cold winter wind with fashion and comfort. The comfort and looks the fur hat provides you is way beyond the price you pay for it. Owning a fur hat does not just own a hat, but it owns a luxurious product as it gives u a goofy look with comfort and style in it. To give fur hat the best look one is advised to pair it up with a long overcoat or a woolen dress coat.