Shawls have increasingly become a growing trend these days. For women, it is difficult to wear jackets over saree or gown in the evening parties. With the passing time, the shawl has also become a part of the day wear in winters. These are cosy and extremely comfortable attire and are available in vibrant colours and print. There are party wear shawls, party wear shawls and even corporate wear shawls.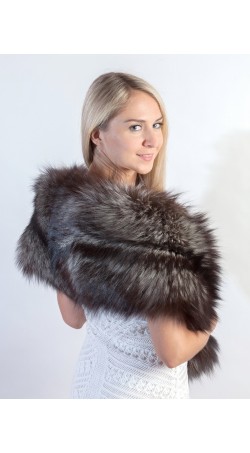 Shawls come in many fabrics like alpaca, wool, pashmina and silk. Some carry handcrafted work while some are beautifully knitted. Shawls also come in furs like fox fur or rabbit fur. These fur shawls are pretty expensive but worth every penny. But it is not easy to identify a fur and differentiate a real fur from faux fur. Thus, you should always buy from a genuine and reputed store such as real fur store.
Styling with the Fur Shawl
There are three possible ways in which you can style your attire with the real fur shawls. The first one is classic drape. It looks best with the collared jacket. The shawl snuggles comfortably under the collar and adds an oomph factor even to the minimalistic attire. You can drape it over both shoulders and stay warm.
· You can also sling it over to one shoulder. It is a good style for a little cold or if you are carrying the shawl in anticipation of temperature drop later during the event. It looks stylish, displaying your gown to its fullest and acting as an accessory to your attire.
· You can also pin the shawl to the side. It when you don't need a jacket but want to add a little glamour to your look. Drape the real fur shawl over your shoulder with one side longer than the other. Pick the edge of the shorter side from a little below your shoulder, bring it to meet the longer side and secure with a brooch. The look you can create with this is stunning and indeed very glamorous.
· Also, you can buckle up your shawl. Drape the shawl on one shoulder, the front shorter than the back. Pull both the ends together like a sash and secure them with a belt. The people have been going crazy over this style and be assured that the crowd will go gaga over your style as well.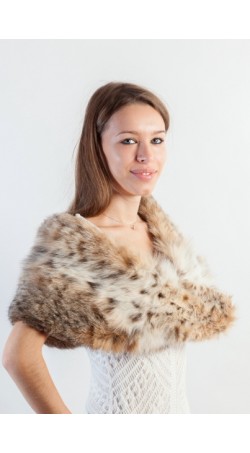 Identifying the Fur
While purchasing real fur shawls, it is necessary to Identify real furs for getting the right product. You must know the qualities of the fur. Like, the mink fur is short and flat and the pelts are long and narrow. The look of the mink is almost shiny and wet.
On the contrary, the fox fur is much longer when compared to any woodland creature. It is soft and its colour depends on the species of fox it has been extracted from ranging from beige, brown, blue, silver, white or red.
· The fur of a rabbit will feel like you have a cat in your hand. It makes you want to rub the garment made of it on your face. Its colour may vary, depending on the colour of the rabbit and moreover, it is also dyed. Angora is the most used fur shawl and very popular for its feel and look.
· The fur from beaver is dense and very warm. It has the tendency of retaining its look and hardly falls apart or shed. This is strongest, most hard wearing and warmest of all furs. It is easy to maintain and stays for a long time in your wardrobe.
· Racoon fur feels a lot like the fox fur, longer and soft in touch. What makes it distinctly different from fox fur is its colour. It is easily identified due to its black tiger-esque stripes.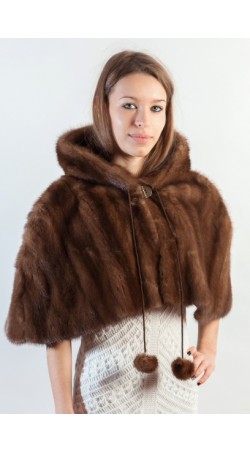 Now that you know how to identify the real fur, you can never go wrong with buying a fur shawl that will be your pride and envy for others. So you are always advised to shop from leading stores like real fur store and thus you will be staying warm with glamour in the party while others will shiver with the jealousy of your expensive and dreamy looking fur shawl. Enjoy the winter in the comfort of these shawls.