Fur clothes and accessories are back, and there is nothing to deny that fact. The latest fashion week which took place in New York featured several instances of this extravagantly expensive material. The number of cases made everyone believe that fur is now as common as wool. On that particular fashion show, animal pelts were on coats, stoles, jackets, oversized mittens, hoodies, blouses, skirts, blouses, and whatnot. Some of the top designers like Calvin Klein, Ralph Lauren, and Marc Jacobs showcased their fashion designing prowess with fur. Naturally, more and more people are buying fur clothes and accessories. However, some people spend money on pelts, but they don't wear them. Instead of explaining why this topic will explain how you can recycle it.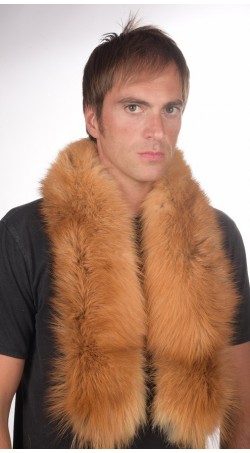 For Injured and Orphaned Animals
You can choose to donate your fox fur scarves bought from Amifur to humane societies. These organizations will repurpose the pieces to make warm nests or beds. The surrogate mothers to orphaned and injured animals will be able to nurture the young ones in warmth. When the young animals revive their strength, the people of the society will return them to their natural habitat. The fur regains its actual use for protection, warmth, and nurturing. You're returning your item to the animals, the same creatures that provided it to you. Explore the web and search for companies that will accept your fur clothes.
For the Homeless
Many countries in the world experience severely cold seasons. The people living in those places also wear fur scarves for men and for good reasons. Of course, there are warmer alternatives, but homeless fellows may not have the money to buy them. That is why you should consider donating your fur to organizations which help the homeless folks. You can also give your outfit directly to a homeless individual you come across. Clothes made of animal pelts lock the warmth generated inside the body. It will let the homeless people survive the perilous weather while staying on the streets. Understand the fact that they are wearing these expensive items, not for fashion but mere survival.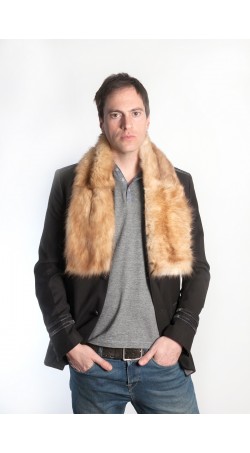 For Historical Reenactment Groups
The people of these groups are actors who recreate scenes and illustrate critical historical events. They help school children, tourists, enthusiasts, and everyone else who watches them. These actors dedicate their time to explain to the viewers about the thing that happened in the past. Those events molded human beings into what they are now. The historical reenactment groups talk about people who used to kill wild animals for survival. So, if you donate them your fur them, they can recreate the scenes of events when human beings used to hunt. The actors can reenact those moments when hunters maintained sustainability in spite of killing animals for survival.
Environmental Education Centers
Maybe you remember your school days when you used to go on field trips. You visited several ecological centers. You stared at and admired many things that belonged to the wild. These centers display animal furs to educate young schoolchildren. If there is an environmental center near you, then head there and ask if they need some fur specimens. It is yet another excellent way to donate and recycle your unused pelt.