Only the best Quality Italian fur is used to make the comfortable scarves. These are fluffy, soft and come in variety of colors so as to keep you warm during chilly winters.Fur reigns supremely. This year it is back with a big bang and if there is an absence of scarf in your ensemble, then you are missing a lot in terms of fashion. There are myriad reasons to wear scarves made of fur from raccoon, karakul, karakul, rabbit, red chinchilla, beaver, and fox. Do you think it would blow a hole in your pocket? Certainly not when, you are getting yours from a pioneer Italian company, amidst many others that exist. If you are shopping for the most exquisite fashion fur for the winters and fall then here is a list of luxuriously fashionable furs that this post takes you through.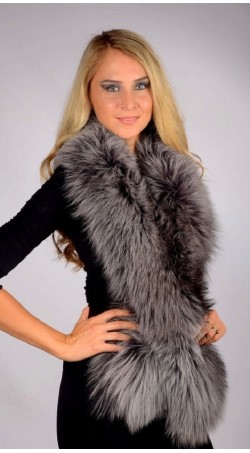 The Fox Fur Scarves
There is a luxurious selection of scarves made of fox fur are available. You can slip them on in the weddings, sporting events, date nights, galas and weddings. It can complement your any kind of look each and these versatile items are nothing but the Fox Fur Scarves and real fur stoles from amifur. They are all fashionably dextrous. From the college campuses to Parisian runways here is the entire collection that is making a big mark.
Original Pink Scarf
This fur scarf is made is made of fox fur that fits women beautifully especially the ones that look forward to look trendy throughout the chilly weather. This scarf made of fox scarf, just like the real fur shawls, is stylish, high quality and absolutely warm. It is a pink color that is not natural but has polyester lining inside. It is soft, warm and a real accessory made of fur.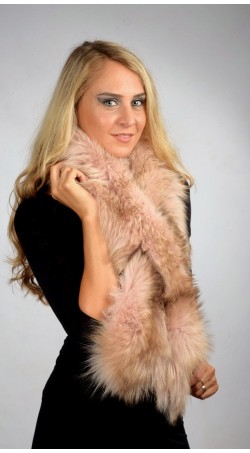 Dark Blue Scarf
The dark blue scarf made of fox fur. This scarf easily fits anyone and keeps you warm absolutely. Not natural color. This one is particularly used by the millenials who are transforming fashion from fur by taking it into haute couture and street fashion. Fox fur scarves can be dyed in many different colors and help in making unique trends.
Arctic Platinum Scarf made of Fur
This one looks elegant and authentic from every angle. Also, it comprises of polyester lining on the inside. Fur scarves like these make a bold and dramatic statement. If you want, you can also accessorize these with extravagant jewelry, bejeweled clutches and gloves.
Other kinds of Furs Scarves
There are different kinds of scarves that are made from many other fur types like those that are sources from Raccoon, beaver, fox, rabbit and mink. The mink fur scarf is the most popular and is considered an ultimate favorite of many. It is durable lightweight, plush and soft. If you are in the mood to carry casual as well as formal styles, mink fur scarf must be on your shopping list. Scarf from beaver fur provides unbeatable warmth while that from raccoon has an elegant and warm look.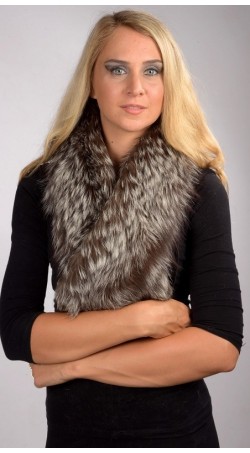 Raccoon fur scarf was the biggest fashion hits amidst men because it is considered as luxuriously high-fashion. Fox fur scarves however add a pop of color to your entire ensemble and some even come with pompoms.