Fur clothings are undoubtedly the most sought after dressing for the winter season as it not only keeps you warm but also gives you the comfortable feel of luxury and fashion. Staying trendy and dressing up to live to the standard even in the cold winter has been an important and essential thing to do for everyone.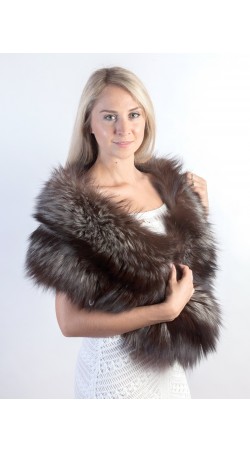 So the search for better products to suit and meet the demand has rose up even higher. And for this very reason, many new clothing styles emerged. Fur clothing is also one of these trends as the demand for winter clothing arises. Fur clothes come in different designs for different purposes. But most importantly it is worn by many in winter as it not only gives you the comfort but also gives the look as well.
There are no boundaries to fur clothing as it is very trendy and has a great matching capability. Real fur stoles are worn extensively by people from every walk of life as it not only keeps them warm but also gives them the trendy look. Infect it adds a great taste of fashion to your dressing sense. It is also very compatible with various types and design of clothing. Fur stoles come in wide choices of colors and design from where you can choose your best suit. This accessorize are the real deals for winter as they bring a complete makeover to your outlook and in most people brings the new self in them. Wearing good clothes is very important as it also boosts our morals and hikes our person self-esteem.
You can also dress up in many forms and ways by just using this scarfs and stoles made of furs. Real Fur stoles already have the fine look in them with a touch of luxury. So the only thing left to do is to make the right choice. It is very important to match your stoles with your outfit to look elegant and glamorous. Depending on your skin tone and physical structure it is also very important to choose the right color and design. Natural colors are the best choice for you if you are not so sure about what color to pick as they go well along with jackets and coats.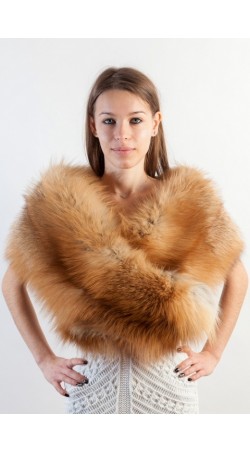 Wearing fur stoles over a coat or a jacket can bring back the life of these old clothes and add a classic touch to the class to your outfit. These stoles can keep your neck warm from the cold bites of the brutal winter wind and still make you feel cosy. Wearing these stoles can make you outstand from the crowd and be the center of attraction by catching the attention of the onlookers. This accessorize were only worn by rich businessmen and celebrities in the earlier days as a sign of wealth and luxury but now it is not confined to them alone anymore. We help in realizing this dream to reach the common man by providing it at affordable and attractive prices.