PART 3.
In the 15th – 16 th centuries it was popular among women to wear the so called "pelliccione", a very modern fur coat. What was specific about them, was their length, wide sleeves and a hood. Such fur coats were most frequently sewn of ermine and squirrel fur.
Ships in Genoa imported and exported fur fabric. At the time fur coats were extremely fashionable. For example, the outstanding Italian painter, Tiziano Vecellio, often wore ermine fur.
According to the laws of that time, married women could not keep more than 2 articles made of fur. Furriers earned a good deal of money; therefore, a lot of taxes were imposed on them to pay both to the church and to the state. To tell the truth, many churches and cathedrals at that time were built from furriers' money, i.e. from the taxes collected from them. This can evidenced, for instance, by a painting hanging in the Chartres Cathedral in France depicting the King Charles the Great together with a furrier.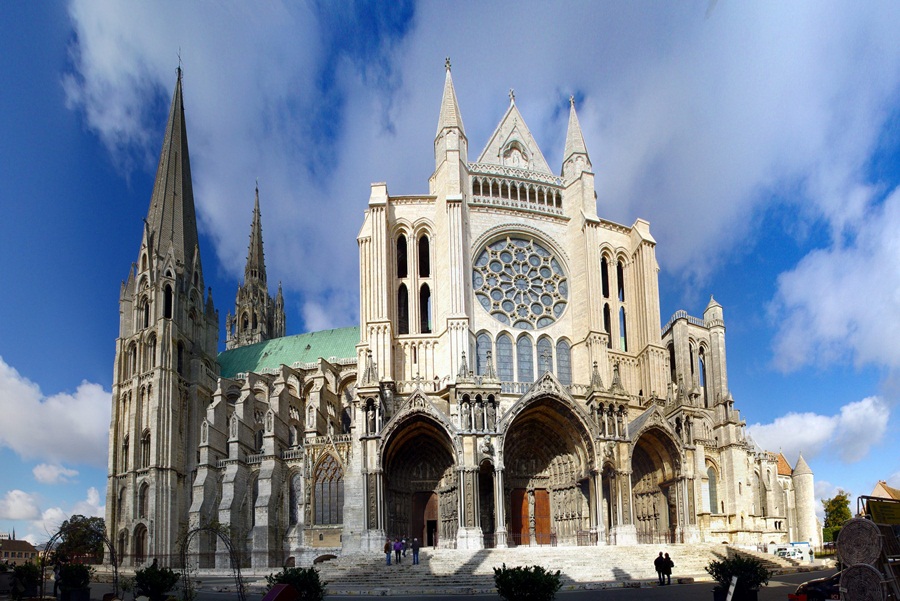 (Charters Cathedral, France. http://www.desktopaper.com)
To sum up, fur coats performed the function of haute couture in the Middle Ages whereas profit from them was shared by the state and the church through imposing lots of taxes