Hats are popular across the world especially during the cold months such as the winter. They help keep your head warms during cold winters. There are already many types of hats in the market but the fur hats are currently the best fashion trend the world over. The fur hats not only keep you warm but are also very cozy and quite fashionable. Most of these hats are made from rabbit fur, fox fur, mink fur among other great materials. This makes the hats warm, last long and stay stylish for longer.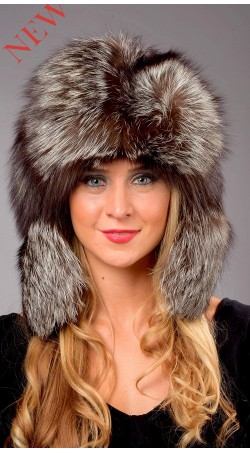 Real fur hats made from real animal fur are very fashionable and will add glamor and style to any outfit. In the past, these hats were popular among rich Russian women and wealthy women many western countries who preferred exotic fashion accessories from abroad. These hats are now popular thanks to the fact that they look feminine and this makes both the young and the old to fall in love with the hats. There are different types of fur hats that you can choose from. Most trending fur hat in 2017 include the Ushanka and the Kubanka.
Ushanka is a Russian classic winter hat. It is the most recognizable real fur hat currently in the market. The hat is made thick and has large ear flaps to maximize your body warmth during the cold seasons. The hat is made with really long flaps that are meant to be tied under your chin to keep you warm during extremely cold weather. In a warmer environment, you can fold the ear flaps to your head tops to prevent unnecessary distractions. Ushanka comes in different styles and colors which make it ideal for different occasions. The hat can also suit different tastes and thus best for everyone.
Kubanka is another trending fur hat in 2017. It is also another fashionable fur accessory with its origin in Russia. The Kubanka is round in shape and has a flat top. It is made from soft Karakul lambskin which makes soft to touch. Some Kubanka hats are made from different kinds of long furs like that from a black fox. The hats are long lasting and many Russian women claim that they inherited their stylish hats from their mothers. They are also quite versatile and can be worn with a wide range of outfits from classical wear to long overcoats.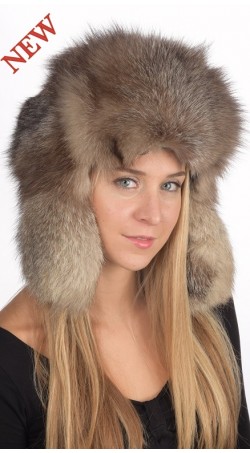 Other than the top Russian hats, there are several other stylish fur hats that originate from other countries. If you want to find some unique but trending fur hats, you should visit a hat specialty shop in your town. Fur hats come in different styles and color shades; therefore, it is important that you should have an open mind when shopping for one. If you love to experiment with what you wear, there are a lot of the fur hats that you can buy. It is important to remember that fur hats are more costly when compared to hats made from other materials. You should check prices and only buy a hat type that best suits your style.