Fur clothing is not only comforting, glamorous and stylish but it has a timeless appeal to it. Fur enhances the look of the person wearing it, be it a scarf, a hat, a vest or a jacket. There is more to fur clothing and accessory than a mere sense of fashion and style; it gives you comfort and a feel of luxury. What all women and men love is the soft and sensuous feel of fur which no other fabric of clothing can offer. Despite its bulky look, it is extremely light and warm, the best protection against biting cold and chilly wind.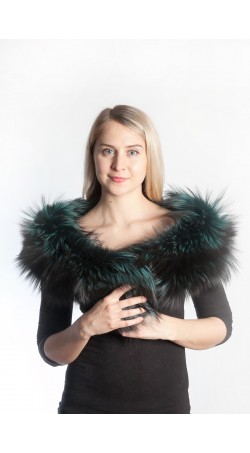 Nothing good can be kept down for too long and so fur clothing and accessories have made a comeback into fashion after being clouded for some time and this time it is here to stay. Major fashion houses have launched new clothing collection of fur and the people are loving it. Fur makes its wearer stand out in the crowd and helps in making a fashion statement each time. It gives a cozy yet glamorous look. Fur clothing and accessory are not limited to women alone, men can equally flaunt the look. They make you appear fashionable and wealthy. Except for the hot summers, Fur can be worn throughout spring, autumn, and winter. Of the many pieces of fur clothing out there, Real fur scarves are the most versatile ones, as they are small and light and can be worn by both the sexes and also it can be worn on several occasion as a piece of accessory to enhance one's look.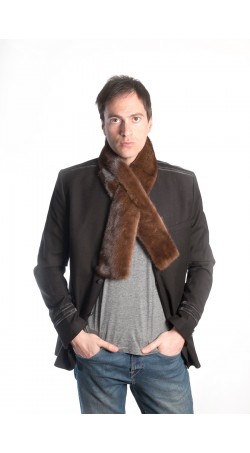 Men's fur scarf is not just a piece of accessory but a trendy fashion statement. It is largely worn by men in the fashion industry as the fur scarf helps them stand out from the rest of the crowd. Scarves are a classic piece of accessory to men's clothing as it is fashionable and helps in enhancing one's look. It can be worn with various apparel too. You can never go wrong with scarves, be it is fur or wool. Men's fur scarf can be worn to keep you warm and also hype your look. And the best thing about fur scarf is that you don't have to go bankrupt in order to purchase one of them, we have the largest collection of fur clothing at a good price to fulfill your fantasy of a complete fur ensemble. It is very affordable and trendy too.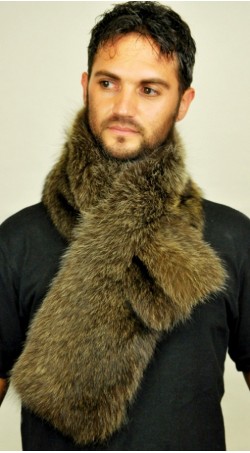 Fur clothing has definitely made a very strong comeback in the fashion world and won't be gone anytime soon. People are loving it as it is quite versatile. Fur is always associated with glamour, luxury and style and who doesn't want to indulge in a bit of luxury and fashion once in a while. Fur is extremely soft, light and warm, perfect fit to keep you warm and cozy while pulling off a fashion statement: glamorous and cozy at the same time. Get some fur and get glamorous.