Another cycle of seasons has come and brought the winter back, meaning temperatures in certain parts of the world will drastically drop. Nevertheless, people who promote fashion will strive to thrive even in this cold winter, finding a way to convey their fashion statement. Undeniably, the moment winter comes back around it brings the fur trend back. Fur outfit is one of the best outfits that will enable Fashionistas to keep their trend of looking classy, warm and at the same time sophisticated.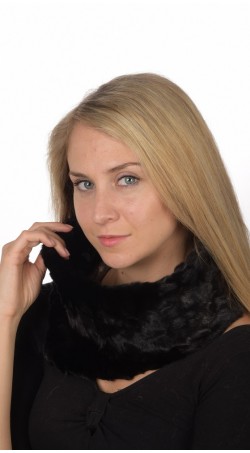 It is not only fur outfits like, skirts, boots, coats, shirts that designers and people emphasized on, but real fur neck wears like the fur scarves, fur collars and fur neck warmers are accessories that aids in making people look fashionable and warm. It gives a person a perfect and stunning look. Beaver fur scarves are one of the popular fur outfits which majority of men prefers because of the manly look it gives; the uniformity of color that the fur possessed and the dense and soft hairs that the fur has, blend together to give the perfect necessities. Beaver fur collars and scarves are either made from sheared or wild beavers. Natural beaver furs are ideal for both men & women and are a durable fur. Men and women can wrap a fur scarf around the neck or shoulder on any good outfit while going out, it will always give a fascinating look.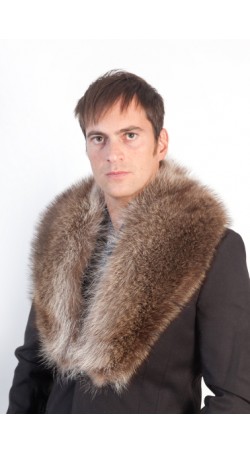 Real Fur neck warmers such as collars and scarves can make a difference in how it displays someone wearing it to someone contemplating it. It may produce a striking look or may look absurd for few, if not chosen properly. Fox fur is among one of the best furs that can give an individual striking appearance. We have varieties of fox furs that suit different types of people, places, and outfits. To name a few, you can check out the beautiful golden Firefox fur collar, silver fox fur, white fox fur, brown fox fur, dark brown fox fur, red fur fox collar, etc. Fox fur collars look good on almost everyone because of the fluffy, soft and varied colors it possessed. Black fox fur collars look strikingly good and stunning on fair skin; silver fox fur collars look good on tight leather or any tight outfit on someone with great curves; white furs blend in very well with black, brown and red hair. White goes well with everything. If you love fox fur we recommend you take a natural color of skin. Fur collars always look good on any outfit, but if you are looking for a particular character's look you need a good sense of fashion or advice from a Fashionista or a professional.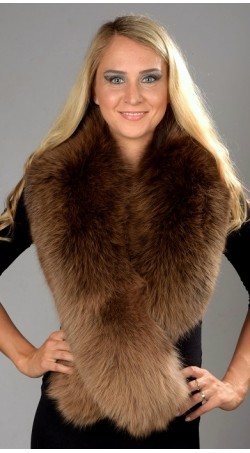 Besides fur collars and scarves, you can also check out few neck warmers which are designed and made to look like a scarf. It is a heated holder and is one of the latest products. It has a fur-like thermal lining that is snug and warm from the minute it gets intact with your neck. It is promising and gives a satisfaction when you are troubled by the cold winter. We hope this information proves beneficial to you.