You receive a message or mail on your phone, and there's an invitation to another office party. Right from the moment the message arrived, you must be losing your mind over trivial issues like what to wear, which accessory to carry, and how to dress up. You will surely not love to be seen in the same old apparels over and over again. That is what creates the need for a new purchase.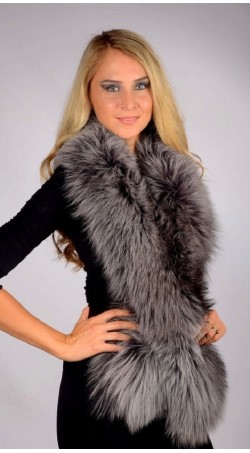 At times, you are in dire need of buying a new outfit but don't have the desired finances for the purchase. If you are facing similar situations, there's a great way to solve it. Don't invest in a new outfit. Rather, jazz up your old apparels with stunning Real fur scarves. These scarves can add the right amount of style, zing, and uniqueness to your outfits. Get them from the top sellers, and you will surely stand out from the rest of the crowd.
What makes them the best?
Classic and genuine fur looks good on anyone and everyone. Whether it's a formal occasion or a family gathering, these clothing items offer the right amount of style, comfort, and convenience. You have to match them with your outfits and team them up with the right accessories. Suppose you have chosen a darker shade for your evening gown. A light-colored fur scarf will do the magic. In case it's the other way round, you can invest in the dark-colored ones.
Fur scarves can complement every outfit and look good on every occasion. You have to choose the right styles and designs for the best experience. Plan your purchase with highly renowned sellers, as they only stock high-quality and genuine Amifur Real fur scarves. Buyers will have the option to browse through their online inventory and choose the ones they like the most.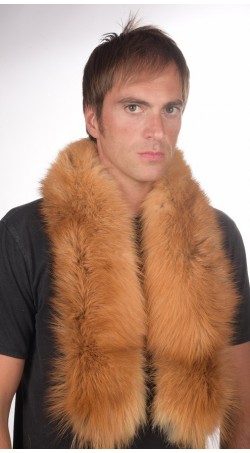 Tips to look beautiful
It's not just enough to buy a fur scarf. You should also have the ideas to use it. Making it look beautiful on you is important, and you need to identify innovative tips to do so. Here are some effective ways which will make your scarf look the best on you!
1. Keep it nicely: Don't crush or twist your scarf or make it untidy. Keep it in a clean and tidy box.
2. Say no to plastic bags: If you store your fur scarves in a plastic bag, the material will get affected. Steer clear of keeping them inside plastic bags.
3. Avoid heat: Excessive heat and warmth aren't good for fur materials. Make sure your scarves are away from too much of heat.
4. Don't use mothballs: Keep the scarves away from mothballs and store them in a different place. That will keep the material soft and fluffy.
5. No combing: Combing or brushing fur can be a deadly move, as it can affect the quality of the product.
6. Appropriate storage: It is always better to store your fur items and clothing materials in a cool, dry place. If it's during summers, you will have to store them in cool areas.
7. No dry-cleaning: Get your scarves and other clothing materials cleaned by experts. Don't visit dry-cleaners as they won't be successful in cleaning like fur specialists.
8. Away from light: If you want to prevent oxidation, make sure your fur scarves are not under direct light. Changes in coloration might also occur as a result.
9. Shake and dry: In case the fur gets wet, shake it well so that the water drains out. Don't twist it and hang it somewhere to soak and dry.
10. Complement the right outfit: Choose your outfits carefully and see whether your scarves complement them or not. If you choose the right options and match them, you will look ravishing and beautiful!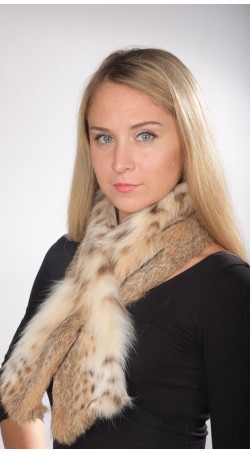 These ten crucial tips will help you dress up with your fur scarves. You can make them look beautiful on you, which in turn will make you look stunning. Plan your purchase with the leading sellers and gain access to countless options. The top companies also offer products at affordable rates which make the entire buying process quite enjoyable. Purchase stylish fur scarves today and embrace new-age fashion like never before!