While fashion styles and trends tend to change from season to season, there are certain classics that remain eternally stylish. This includes wearing fashionable fur clothing and accessories. While there was a furore over fur related items a few years ago, with organisations like PETA at the forefront, there has been a strong interest rekindled in real fur items. As most real fur is ethically sourced and comes with origin assurance labels it has become immensely popular again.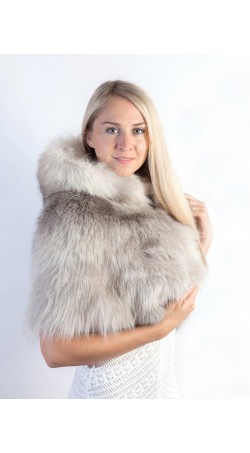 When winter arrives, perhaps the most important accessories in women's wardrobes are real fur shawls. These are a necessity to stay warm in extremely cold weather and are trending this season again in 2017. While some owners might inherit fur shawls and accessories from their family as heirlooms, others buy them from a variety of sources.
An increasingly popular method of buying real fur shawls is from trusted and reputed online stores Amifur, which offers a vast selection of real fur clothing and accessories at very affordable prices. If you want to stay trendy this winter owning a real fur shawl is a must.
Best way to stay Warm
When you step out of the house in the middle of winter and want to stay real warm and cosy wrapping an authentic fur shawl will make you comfortable and add to your style quotient. If it is not that cold an alternative is to drape it across your shoulders, instead of wrapping it around. It will keep you warm while adding a touch of elegance to your appearance. Instead of opting for a complete fur shawl you could buy one that comes with a fur trim. Whatever dress you plan to wear it with, you can be assured that you will look sophisticated and stylish.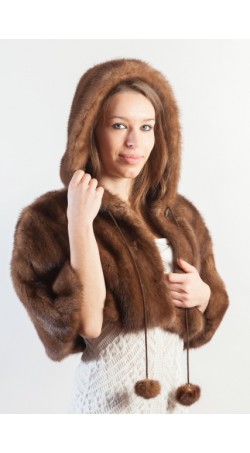 Fur shawls can be expensive and need extra care to ensure they last for a long time. The fact is that if you take good care of your fur shawl it can last a lifetime and even much longer. There are women who have had fur shawls and stoles among other accessories passed down to them for generations. This is testimony to the durability of real fur if taken care of properly.
If you want to be sure of the authenticity of your fur shawl or any other item visit a professional furrier and have them examine it for you. They have the expertise and trained eye of a professional to determine the value of your fur item and can evaluate it accurately. They can also help to identify the type of fur and will be able to guide you about ways to maintain its beauty and durability over a long period.
While fur clothing and shawls are expensive they are well worth the money spent. When you buy a genuine fur shawl or accessory from a reputed online site or retail store you can be sure of its origin and quality. If you want to spruce up your winter wardrobe there is nothing more stylish than a classy fur shawl.