In a diversified crowd, fleece attires tend to stand out among the rest because of its unique trend. Enthusiasts of fashion, teenagers, and people staying in harshly cold countries are accepting furs. Pelt apparels are not limited to extravagant events only but are picking up modernity by combining with leather trousers or jeans and high top shoes. Fur offers a graceful way to stay stylish while maintaining heat in wickedly winter areas. Fur also tends to deteriorate with time, but not if you know the best ways to preserve the attires. It is an organic fabric, and it breathes, yes, it breathes which makes specific points a necessity, like timely repairing, seasonal storing and cleaning at intervals.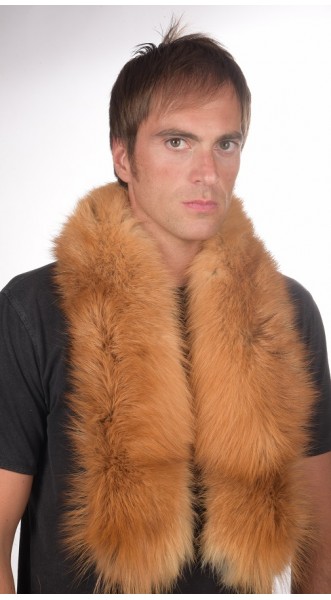 Repairing: Fur is mostly durable but needs constant care to avoid damage. Even Fox fur scarves, real fur scarves from Amifur requires timely noticing to find tears, rips or snags in any form. If you choose to wait to make repairs, the small dent can lead to widespread problems. The best thing to do is contact a professional furrier because repairing fur is not like sewing up denim or any other fabric. Traditional methods do not work on fur and can make it worse than it was before. Every professional fur repairing personnel has the proper tools, thread and needles to carry out this subtle process. An experienced furrier will open the scarves' threadwork and reconstruct from the beginning to reinforce the material while ensuring a longer life. Inside repairs are all discrete and will not be visible from the outside.
Storage: Fur scarves are one of a kind type attires to possess and does not deserve trifling behavior. Any fur garment gives you a perfectionist's style and keeps you as warm as molten metal in a furnace. Your Fox fur scarves and real fur collars serve two important purposes and hence deserves special storage. Never leave your fur garments out in the open when you are not using, like in summer. Humidity in the air messes up the natural oils present in the fur. Too much heat can dry out the fur leaving it dull, dry and brittle. Direct sunlight will result in oxidization which will leave patches of discoloration on the fur while pests burrow in furs leaving behind rips, holes, and blemishes. Professional storage organizations can take responsibility for your fur scarf with diligence and at reasonable prices.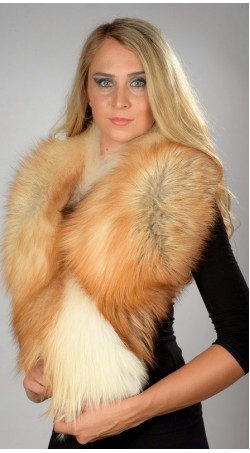 Cleaning: Finally, cleaning is yet another important necessity. Just as you clean your clothes regularly, fur needs cleaning as well, but the processes are different. If you run your fingers through the fur, you'll feel an oily sensation which is the natural oils in a fur garment. Without these oils, your fur attire will dry out quickly, and the luster will vanish which means permanent damage. Don't take any risks or you will face irritably expensive repairs to bring the fur back to life. In harsh winters, your fur scarf picks up specks of salt, dust, and dirt which soak the natural oil. Schedule a cleaning appointment from the professionals at least once a year and opt for more dates if you notice stains from cosmetics or drinks.
Care is cure
Taking care of fur is like a cure which keeps it out of harm's way. Though, you should never try any of the above methods on your own if you love your scarf. Always seek out professional help for repairs, storage and cleaning purposes. Use broad-shouldered hangers when you are using your fur clothes during the winter and keep it in a well-ventilated area. If you travel with your fur, keep it in a separate bag and never use mothballs. The odor does not leave the fur even after cleaning.