Actual fur has influenced the world of fashion in tremendous ways. Let us begin by stating that fur incorporated attire, such as shawls or stoles were symbolic of royalty. People of royal backgrounds or higher authority preferred to adorn themselves with such apparel forms to add a glimpse of glamour to their personality.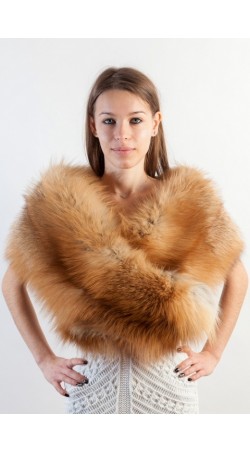 Real fur stoles have always remained as a symbol of high class, prosperity, and royal lineage ever since conventional times. If we go through history it can be learned that such garments gradually earned rising preferences and as time passed demands progressively increased. In this article, we'll briefly go through the advent of actual fur embedded stoles/shawls and how this unique creation revolutionized the world of popular fashion.
When and how did Real Fur Stoles emerge?
Initially, a merchant company that went by the name Révillon Frères started the manufacturing of real fur garments. The company was first set up during the early eighteenth century in Paris and by 1723 they had successfully established boutiques in New York, France, and London. The business later encouraged North American and European manufacturers to incorporate the actual material into their production units as well.
By the mid-nineteenth century, a change in fashion trends was recorded. Americans and Europeans preferred to add a touch of royalty to their outfit by wearing shawls over casual wear. The industry sought to improvise such production processes so as to craft a distinctive apparel form.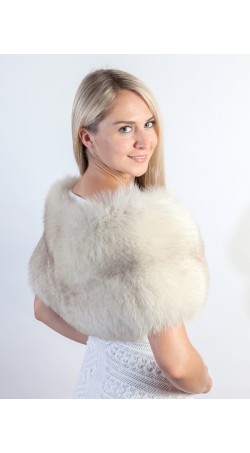 By the start of the early twentieth-century fashion designers such as Madame Isidore Paquin and Mr. Poiret hailing from France introduced innovative ways to manufacture embedded garments. Such ways would eventually make the end product soft and highly comfortable to wear. Technical methods were also undertaken, this included laser-cutting, knitting, adding extra layers and adjusting color levels.
Ever since then and with the constant change in fashion trends of popular culture the industry has been influenced to improve and develop better creative ideas. The demand for such forms of clothes reached its peak during the 1900s and rare materials had the most majestic features with costlier price tags.
How Can we Distinguish between Vintage and Mediocre Wear?
Embedded apparel forms are vast. Whereas some are easy to find and instantly affordable there are certain forms that are not only considered vintage but also bear high prices. The reason for such high prices is the rarity of the material within wildlife. One typical example is fox fur.
Whereas the Blue Fox Fur is valued higher and is also rare the Red Fox Fur is somewhat common and costs relatively less. Such factors depend upon the nature of the animal. Vintage wear can, therefore, be distinguished by its looks, durable quality and how rare is it available in the market.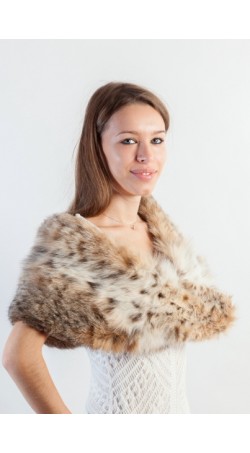 For instance, some of the rarest forms that make it into the vintage collection of majestic attire are Mink, Ermine, and Black Bear. Vintage shawls also include the ones that have been preserved since conventional times. Many people have in-fact recreated, improvised and fixed old-age shawls, altogether incorporating modern-day elements and eventually obtaining a classically modern form of attire.
Other cheap and relatively affordable materials include the material obtained from rabbits, squirrels, etc. Such materials are cheaper due to easy availability. The rarity of animals also becomes a factor for distinguishing between vintage and common types.
How did Fashion Change?
Initially, queens, princesses and royal families preferred such a fashion statement. The legacy still lives because only the elitists can afford the rarest stole. However, with the advent of creative ideas in the world of fashion people have been able to add the royal elements into modern-day pieces as well.
People had one extra accessory that adds towards the overall personality of the individual. One can simply look unique by draping the stole over the shoulders. One can also pair stoles with a belt and wear it. This would add a modern touch to the former vintage apparel. It looks fantastic with denim wear, blazers, gowns and even regular casual-wear too.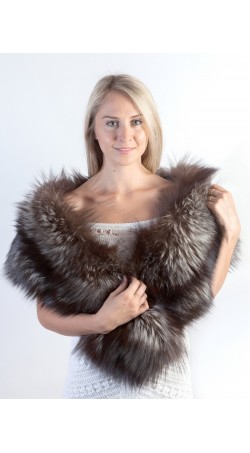 So, this is how the fashion industry got influenced by such stoles. Apart from creative ideas, the fact that one can enhance his/her personality with vintage features through such clothes is inevitable.
Let us conclude by stating that actual fur has influenced the world of fashion and luxury in innovative as well as remarkable ways. Ever since history these types of clothes have been a sign of royalty and are still regarded with the same classic impression as old times. One can creatively wear with any outfit and look fabulous amidst public spaces.