Whenever you think of fur, you probably envision women wearing garments and accessories created from this material. You might even imagine someone from Hollywood swathed in a gorgeous full-length coat or jacket, or maybe a beautiful woman in a fleece jacket and hat combo. Indeed, this particular garment material is glamorous and somewhat womanly too. However, it doesn't mean that men can't wear them. There's surely something manly about it if worn appropriately. After all, the appearance of any garment depends on the entire ensemble. If a single piece doesn't work, then the entire getup will suffer for it. The same goes for clothes and accessories made from the animal pelt.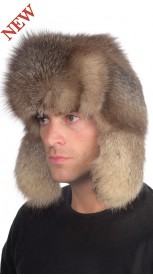 The world of animal fleece garments and accessories is quite large for both men and women. You just have to
look at the collection of men's fur hats
on to see the truth behind this statement. Fleece trimmings around the hood or collar make a coat warmer. The same goes for accessories that protect the head from the cold. Fleece-lined bomber jackets can also give a man a dashing appearance. A stroller or a full-length coat, on the other hand, can bestow elegance and sophistication upon the wearer. Even a fleece vest can add warmth and flair to any outfit ensemble. Accessories, such as hats and gloves allow you to make a statement while staying warm.
Whether it's the wardrobe of a common man or woman, the runway, or the red carpet, fox fur hats, coats, jackets, vests, and everything else are fashionable, stylish, elegant, and practical. Some of the world-renowned designers, including Balenciaga, Alexander McQueen, Dolce &Gabbana, Dior, Fendi, Salvatore Ferragamo, Valentino, Prada, and Louis Vuitton have been featuring their new lines. Celebrities are also coming forward to embrace their designs. Common men and women try to follow the style statement of their favorite personalities. To cater to that requirement, regional, state-wide, and nation-wide fashion stores are coming with new and more stylish yet pocket-friendly fashion essentials.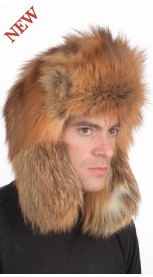 You shouldn't make the mistake of believing that
real fur hats
are only for those star-studded celebrities. Indeed, the names of the fashion designers mentioned above create products with price tags that can cause a massive heart attack. It's the only reason why fashion companies that aren't popular as those large names are coming up with products that suit the regular man's pocket. Besides, if you look around the world, garments and accessories made of fleece are showing up in almost every city. With those fashion essentials, people are keeping themselves warm while looking good. Naturally, you have no reason to hesitate in investing in high-quality clothes, gloves, and headgear.
So, if this topic managed to convince you, then you'll probably ask around on where to buy apparel and accessories made of animal pelt. Well, you won't have to look far. The internet will point you in the right direction. Today, innumerable trustworthy dealers of clothes and accessories made from animal fleece are available, just like the one mentioned on this topic. Just make sure that you choose the right one. You can also make use of exclusive deals and discounts if you can time it right.